Capturing the Virtual World: The Ultimate Guide to the Best Screen Recording Software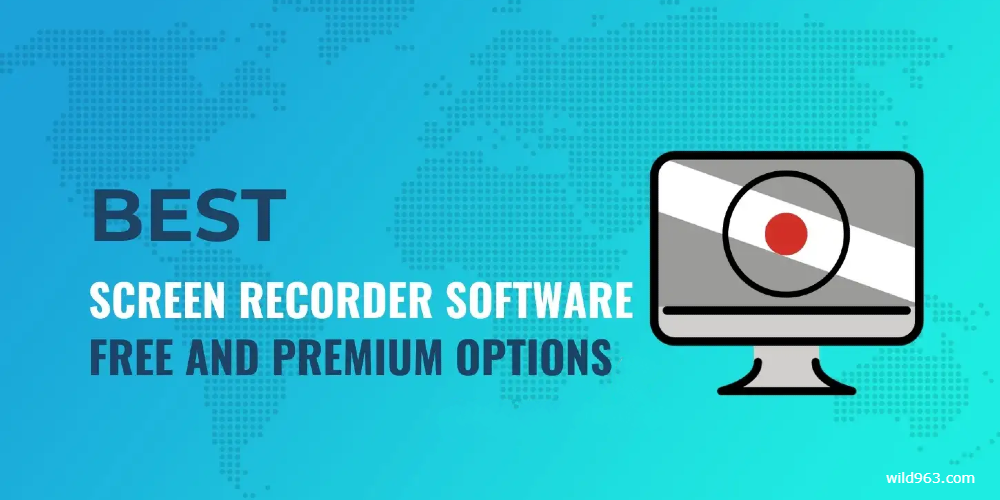 In the digital era, screen recording software has become a vital tool for content creators, educators, gamers, and businesses alike. These versatile programs enable users to capture their screens, create tutorials, record webinars, and even stream live gameplay. With so many options available, it's essential to find the best screen recording software that suits your needs. In this article, we'll delve into seven of the top software options, comparing their features and advantages to help you make an informed decision.
1) Camtasia: The Cadillac of Screen Recording
As smooth as a hot knife through butter, Camtasia is the go-to choice for many professionals due to its comprehensive feature set and user-friendly interface. This powerhouse software offers an impressive array of editing tools, including annotations, animations, and effects, making it the ideal choice for creating polished tutorials and presentations. Camtasia also boasts excellent support for different video formats, ensuring your content is compatible with a wide range of devices. While the price tag may be a bit steep for some, the investment is well worth it for those who need a robust and feature-packed screen recording solution.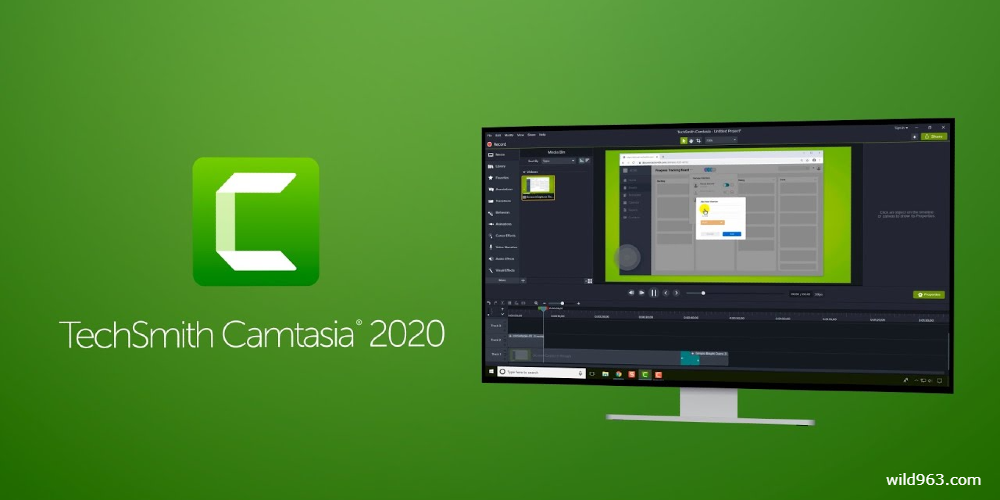 2) OBS Studio: The Free and Mighty Behemoth
For those seeking a wallet-friendly option without compromising on features, OBS Studio is a no-brainer. As free as the air we breathe, this open-source software offers powerful screen recording and live streaming capabilities, making it a popular choice among gamers and streamers. With a highly customizable interface and support for multiple sources, OBS Studio allows users to create professional-looking videos with relative ease. Although it may have a steeper learning curve compared to other options, the wealth of features and zero-dollar price tag make OBS Studio an attractive choice for the budget-conscious.
3) Snagit: The Swiss Army Knife of Screen Capture
When it comes to versatility, Snagit is like an all-you-can-eat buffet – it offers a little bit of everything. This powerful tool allows users to capture screenshots, record videos, and even create GIFs with just a few clicks. With its intuitive interface and robust editing tools, Snagit makes it a breeze to create visually engaging content for presentations, tutorials, and more. Though not as feature-rich as Camtasia, Snagit's lower price point and ease of use make it an excellent option for those who need a reliable and straightforward screen recording solution.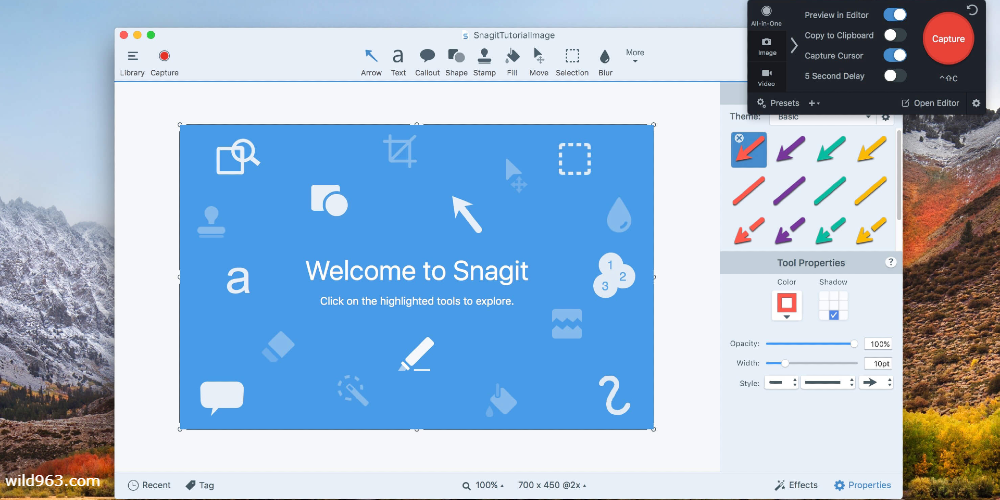 4) Bandicam: The Lightweight Champion
For users who prefer a more straightforward, no-frills approach to screen recording, Bandicam is a solid choice. As light as a feather on system resources, this software allows users to record high-quality videos without causing their computer to break a sweat. Bandicam's user-friendly interface and customizable recording settings make it perfect for gamers, as it can capture gameplay at high frame rates with minimal impact on performance. While its editing capabilities may be limited compared to other options, Bandicam's simplicity and efficiency make it a top contender in the screen recording arena.
5) Screencast-O-Matic: The Effortless Web-Based Wonder
When you need a quick and easy solution for screen recording, Screencast-O-Matic is like a helping hand reaching down from the clouds. This web-based software requires no installation and offers a streamlined approach to capturing your screen, making it perfect for those who need a hassle-free option. With its simple editing tools, users can trim, add captions, and even share their videos directly to social media platforms.
6) Flashback Express: The Time-Traveling Screen Recorder
As its name suggests, Flashback Express is like a trip down memory lane, allowing users to record their screen and revisit it later with ease. This software offers a variety of recording options, including the ability to capture multiple monitors and record webcam footage simultaneously. With its straightforward editing tools, users can easily trim, crop, and add annotations to their videos. While it may not offer the same level of customization as other options, Flashback Express's simplicity, and reliability make it a great option for those who need a basic screen recording solution.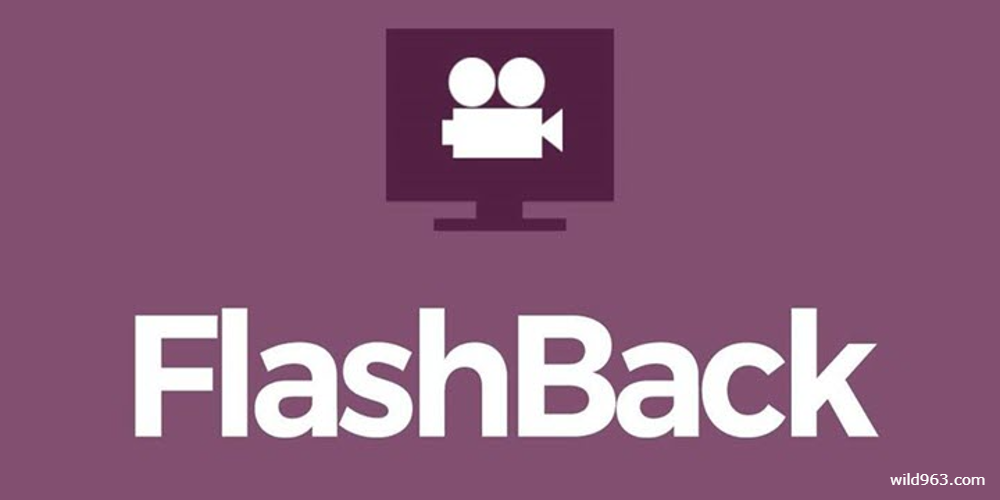 7) Loom: The Diamond in the Rough
This sleek and stylish screen recording software is the epitome of beauty and brains, offering a simple yet powerful solution for capturing your screen. With Loom, you can record, edit, and share your videos in the blink of an eye, making it a go-to choice for busy professionals and multitaskers. Best of all, Loom offers a generous free plan with advanced features. However, if you want to indulge in Loom's full suite of features, you'll need to upgrade to one of their paid plans but rest assured, it's worth every penny.
In conclusion, the best screen recording software for you will depend on your specific needs and preferences. Whether you require a feature-rich solution like Camtasia, a free powerhouse like OBS Studio, or a simple web-based option like Screencast-O-Matic, there's a screen recording tool out there that's perfect for you. Regardless of which software you choose, you can confidently capture your screen and create engaging content that resonates with your audience.