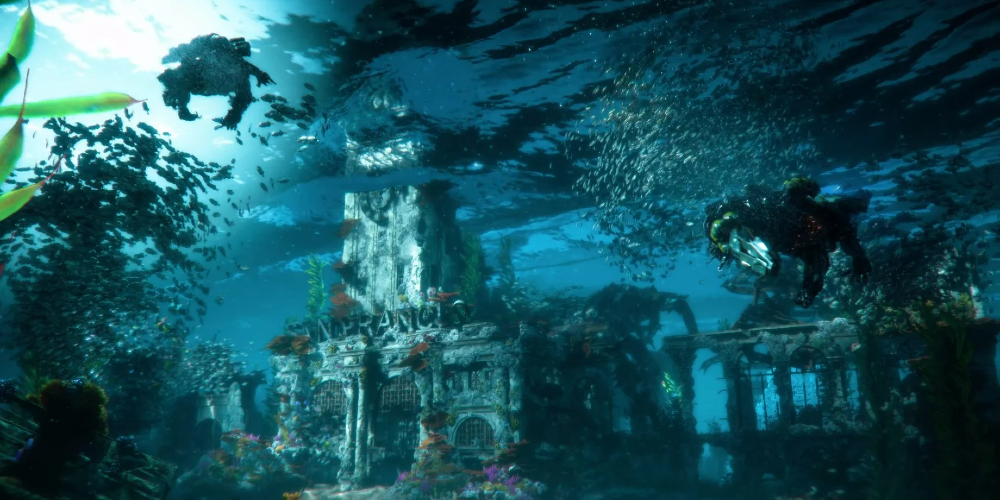 The gaming world is brimming with excitement as Horizon Forbidden West Complete Edition gets rated in Singapore. This thrilling news has been warmly welcomed by the global gaming community who have been eagerly waiting for this epic continuation of the Horizon Zero Dawn series. The 2017 new IP saw players navigating a world where humanity had reverted to primitive forms of combat against technologically advanced dinosaur-like machines. The sequel, Horizon Forbidden West, enhanced this unique gaming experience with an expanded open-world narrative and a greater focus on exploration.
Horizon Forbidden West, which was released in February 2022, garnered much acclaim for its impressive continuation of Aloy's journey from the original game. With a deeper exploration element and an even larger open-world experience, this title went above and beyond in meeting the high expectations set by its predecessor. The DLC further enriched the post-game narrative, introducing additional game elements that added another layer of depth to the immersive world of Aloy.
Making this experience even more comprehensive, the Complete Edition of Horizon Forbidden West is now on the horizon. As per a rating spotted in Singapore by insider_wtf, the Complete Edition is set to include a host of in-game items along with the DLC, offering a comprehensive gaming experience at a discounted price. This edition is expected to follow the trend set by most PlayStation titles that are released with DLC, offering a holistic gaming experience at an affordable price.
So far, the Complete Edition has been rated for the PS5, with no news yet on a potential PC port. For those who missed the opportunity to dive into this immersive gaming world when the title was first released, the upcoming Complete Edition is undoubtedly the perfect way to experience Aloy's epic journey. With a more detailed narrative, a larger world to explore, and an array of in-game items and DLC, this edition promises an unparalleled gaming experience.
While we are yet to hear an official announcement from Sony or Guerilla Games, it's safe to say that the gaming world is eagerly anticipating this release. This Complete Edition promises to offer an even more immersive and comprehensive gaming experience, bringing Aloy's world to life in greater detail. So, for all you gaming enthusiasts out there, brace yourselves for an unmissable journey into the world of Horizon Forbidden West. It's time to gear up for an unforgettable gaming experience.